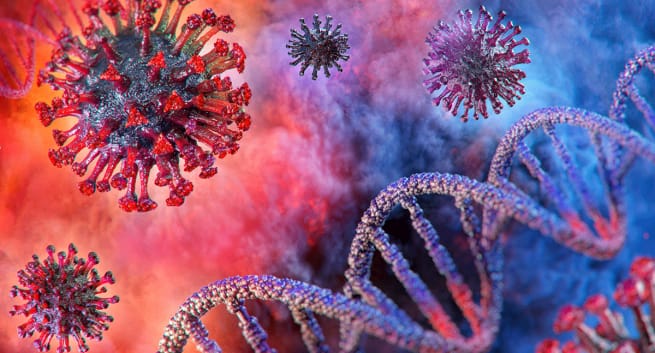 How the novel coronavirus affects the lung cells and damage them
Scientists have identified proteins and pathways of molecules in lung cells whose level changes upon infection by the coronavirus
Decoded! Here it is shown how the novel coronavirus hijacks and damages lung cells
Scientists have decoded molecular responses chain of the human lung cells to infection caused by the novel coronavirus, an advance technology that may lead to the identification of clinically approved medications that can be used for COVID-19 treatment.
The study, published in the Journal Molecular Cell, says that cells of the human lungs' air sacks using mass spectrometry technology that molecules present in the samples can be characterised.
Based on the analysis, Scientists from Boston University School of Medicine in the US, identified proteins and pathways of molecules in the lung cells which are changed to infection caused by the coronavirus.
NEW THERAPEUTIC TARGETS TO BLOCK COVID-19
The researchers believe that the findings provide information relevant to disease pathology and new therapeutic targets to block the novel coronavirus.
They found that a vital type of protein modification called "phosphorylation" seen in these infected lung cells.
According to studies, phosphorylation of proteins plays a major role in regulating protein function inside the cells of an organism.